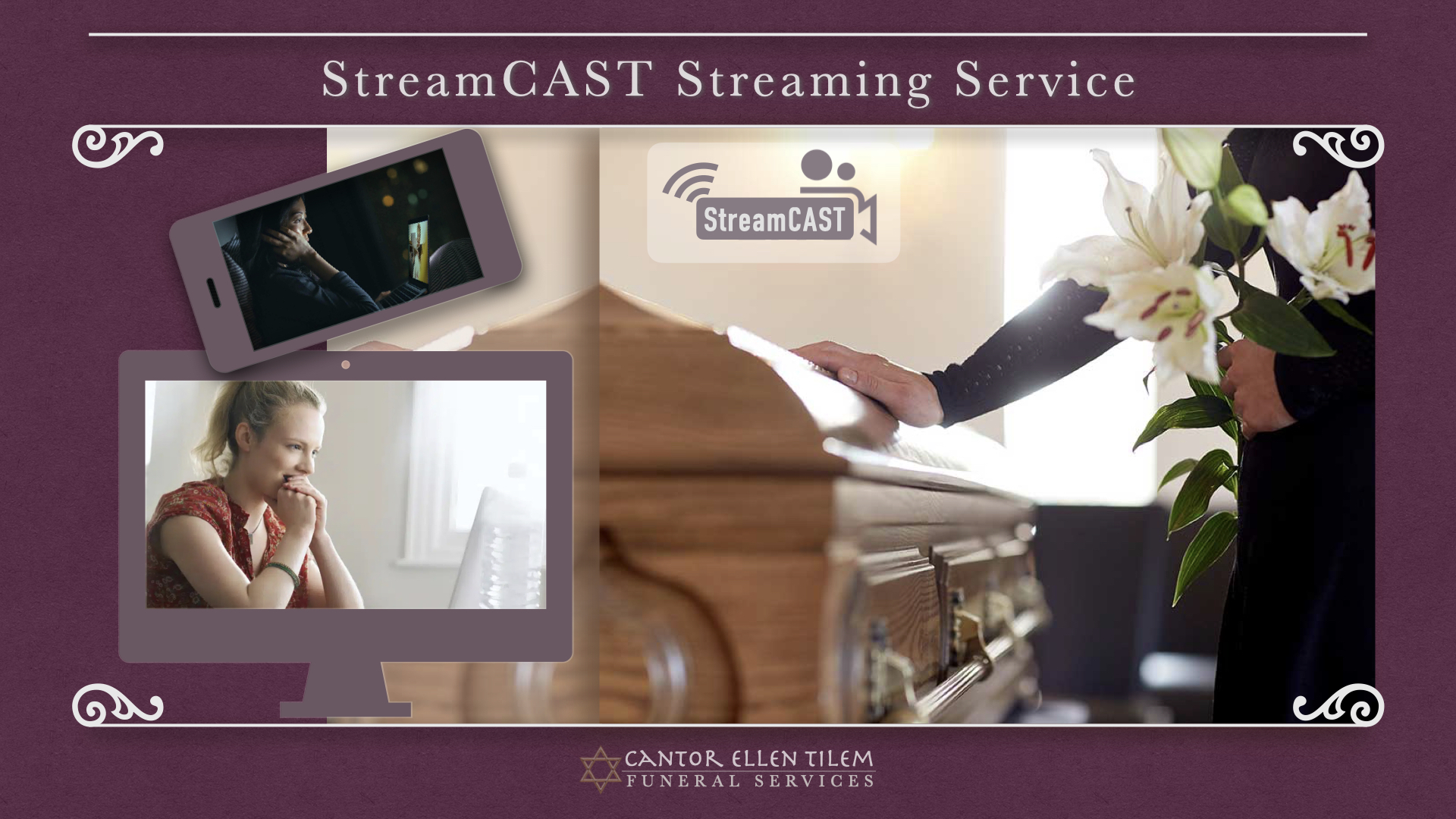 Standard Services
• Stream Only
• Stream & Video Edit
**Includes replay on demand
with 1 year hosting**
~
• Funeral Home
• Graveside
• House of Worship
• Location Service
• Crematorium
• Unveiling Ceremony
Most Standard Services will include 2 cameras. Graveside will include 1 camera as part of the standard service. 
All services include a webpage with streaming information for easy distribution.
~
Add-On Services
We have many options to help customize your service based on your needs. Some of the popular add-ons include
Streaming at Multiple Locations
(Funeral Home, House of Worship & Cemetery)
Zoom Integration
(We can have someone speak virtually)
Slide Show Creation
Pre-Broadcast Editing
(We often receive videos to include as part of the service. We add some editing to make sure the content streams as expected)
~
Other Services
~ Legacy Videos ~
A legacy video is a beautiful and heartfelt tribute that captures the essence of a life well lived. It is a carefully crafted piece that combines music, photos, and videos to tell the story of your life in a way that is meaningful, touching, and inspiring. It is a powerful and emotional reminder of the impact that one person can have on the world, and a fitting tribute to a life well-lived. 
~
If you have any questions or unique requests, contact
Chris Fetchik  201-873-7373 (call or text)
info@a2eLiveStream.com 
.
The layout of this page has been designed based on the layout that will be used for each service. 
~
The livestream will be visible at the top of the page where the commercial is placed.
~
Support information will be included in this space to help viewers with common questions.
~
If you don't hear audio, check the speaker icon in the lower left corner of the video to make sure the volume is up. (Note: the icon will not be present until we go live, which is normally about 5 minutes before service begins). Also make sure your computer's volume is turned up.
~
If the video is not streaming by start time, you may need to hit the play button, as some browser settings prevent the stream from automatically starting.
~
One last option that may help is to refresh the page a few minutes before the service begins. Once we're live, re-loading the webpage can help the 'autoplay' bypass the browser settings.
For services that require Zoom, whether it be for use with the service or for the requested streaming method, the login information will be listed in this section, including a direct meeting link.
If provided, an obituary will be placed in this section. If the obituary is not provided, this section will be removed.
a2eLiveStream
Chris Fetchik
18 Iron Forge Square • Pompton Lakes, NJ 07442     •     info@a2eLiveStream.com     •     201-873-7373