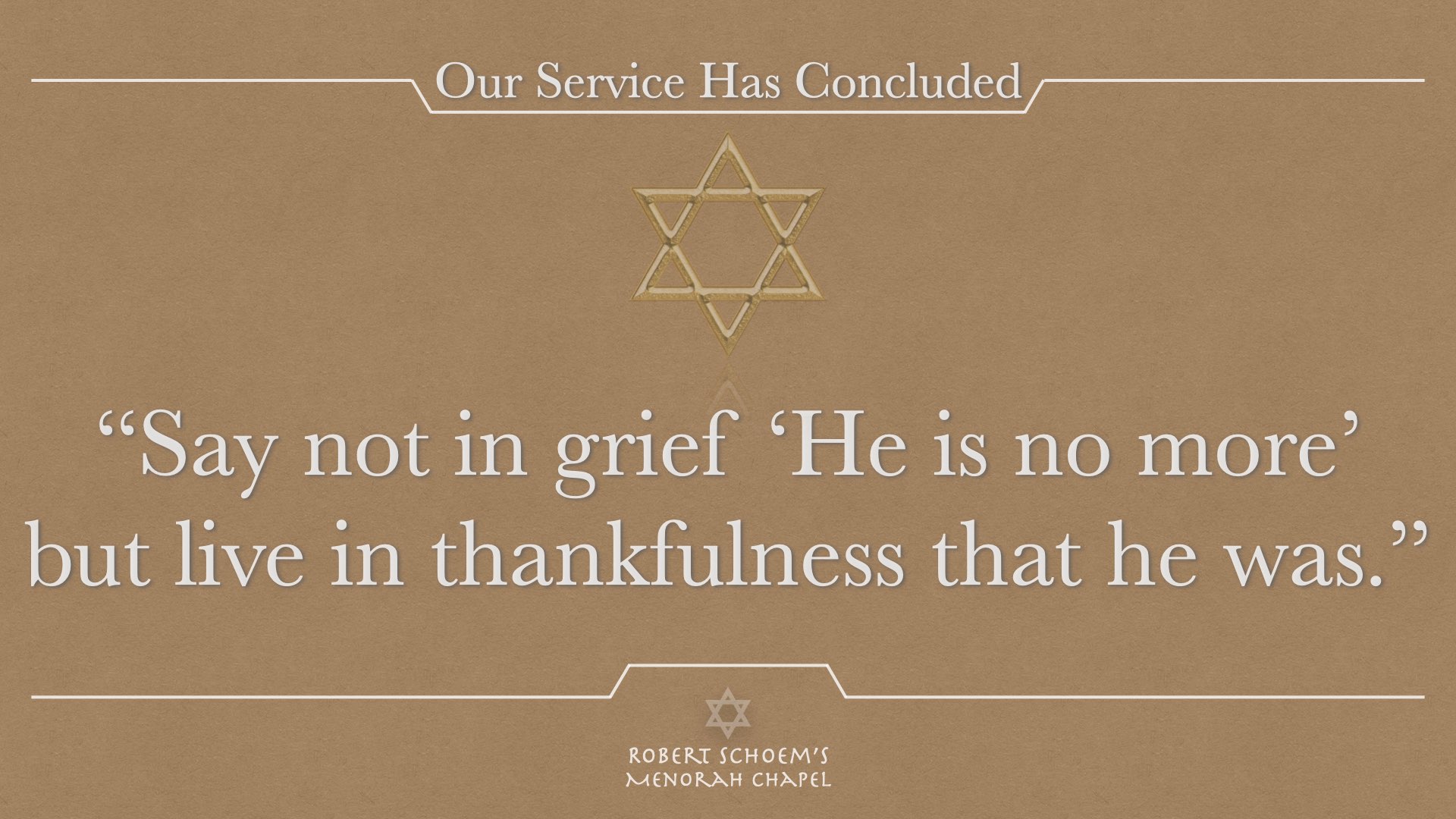 We will be live-streaming
Dr. Herman L. Lakritz's funeral service
on Sunday February 26th at 1:00pm eastern standard time
from Robert Schoem's Menorah Chapel in Paramus, NJ.
(See below for information).
If you have any questions, contact Chris Fetchik 201-873-7373.
If it's during the service please text.
Thank You
Herman Leon Lakritz, who lived in Wyckoff for 52 years, passed away on February 22, 2023. He was born on July 14, 1937, in Antwerp, Belgium to Isak and Helene Lakritz. After a treacherous escape through Nazi-occupied Europe, the family eventually arrived in Cuba on a boat named Isla de Tenerife. A year later, they settled in the Upper West Side of Manhattan. After attending Long Island University, Herman earned his medical degree from the Philadelphia College of Osteopathic Medicine. After his internship, Herman served in the United States Army as a physician/Captain at Fort Hood, Texas.
Herman's compassion and humility served him well throughout his distinguished career as a physician. In addition to his private practice, he cared for developmentally disabled children and served as an emergency room doctor at the Bronx VA Hospital. Medicine was a lifelong calling for him and not just a profession. In fact, after his "retirement," Herman worked as a physician serving the population of Paterson, NJ until the age of 80.
A naturally gifted athlete, as well as a lover of nature, Herman enjoyed hiking, biking, skiing, basketball, and running. Above all, Herman's greatest loves were his family and friends. His compassion, lack of ego, and warmth endeared him to all those he met. He leaves a lasting legacy for all those who knew him.
Herman met the love of his life Madeline (nee Shev) at summer camp, and they were married for 61 years. He is survived by his wife and three children, Philip Lakritz of Old Bridge, NJ, Ira Lakritz (Stephanie) of Delray Beach, FL, and Helaine Kay (Brian) of Upper Saddle River, NJ, and his nine grandchildren: Max, Alex, Jesse, Sam, Eliza, Molly, Zoe, Logan, and Lily. Herman is predeceased by his brother Max Lakritz.
His funeral service will be held at Robert Schoem's Menorah Chapel in Paramus, NJ on Sunday, February 26th at 1pm.
Burial to follow at Cedar Park in Paramus. Donations in his memory can be made to Jewish National Fund.
The livestream will be visable at the top of the page.
~
If you don't hear audio, check the speaker icon in the lower left corner of the video to make sure the volume is up. (Note: the icon will not be present until we go live, which is normally about 5 minutes before service begins). Also make sure your computer's volume is turned up.
~
If the video is not streaming by start time, you may need to hit the play button, as some browser settings prevent the stream from automatically starting.
~
One last option that may help is to refresh the page a few minutes before the service begins. Once we're live, re-loading the webpage can help the 'autoplay' bypass the browser settings.